6. Computer Simulation of Op-amp circuits
Computer Simulation of  Op-amp circuits
TINA and TINACloud contain several device-level models for Opamps included as subcircuits. These models are very useful when you need to create a model not included in the Libary of TINA. However TINA components libary contains hundreds of Opamps created buy manufacturers. These model are more  accurate than the models below, but contain very few or no parameters.
The Linear model contains 4 parameters only shown below
The equivalent circuit: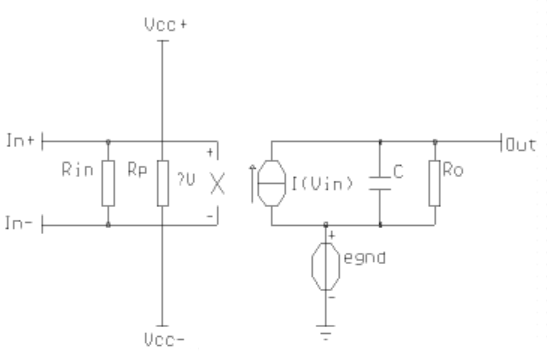 The equations: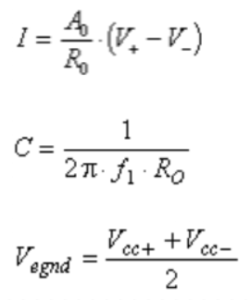 TINA Standard op-amp model contains 20 parameters, as shown in the below dialog window.
The equivalent circuit:

The equations: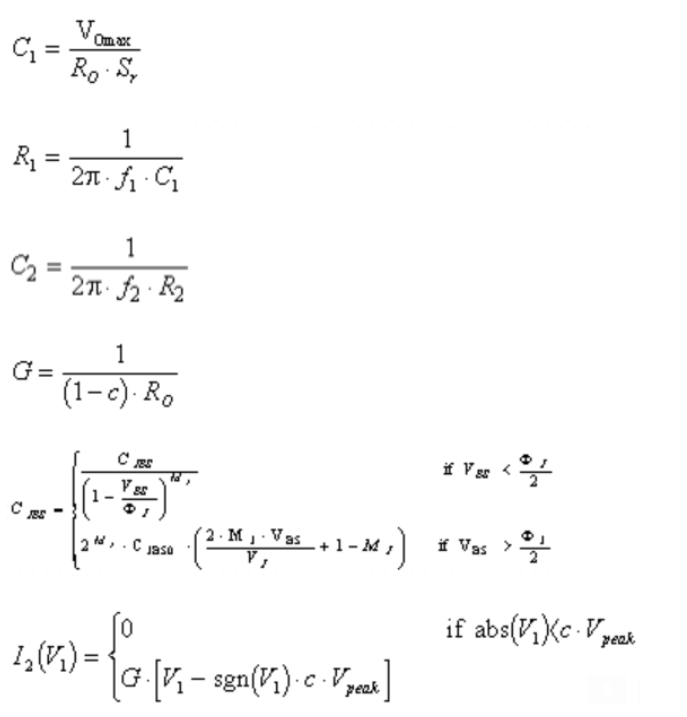 PREVIOUS- 5. Practical op-amps
NEXT- 7. Non-inverting amplifier