Spice Simulator with Multicore Spice Simulation
Spice Simulator with Multicore Spice Simulation
Jump to TINA Main Page & General Information
The TINA Spice simulator or by its official name TINA Design Suite provides powerful yet affordable Spice simulation and PCB design for analyzing, designing, and real time testing of analog, digital and mixed electronic circuits and their PCB layouts.
Many large IC manufacturers even provide Spice circuit simulation programs for the simulation of their products. Two of the largest IC manufacturers in the world Texas Instruments and Infineon Technologies license TINA for this purpose.
TINA uses advanced algorithms and models fully compatible with the 3F5 Berkeley Spice, XSpice, PSpice and other Spice based programs. This allows efficient handling of manufacturer's device models, directly available in TINA as graphic components.
However TINA is far more than a Spice simulator extended with PCB design, as it also includes 5 major Hardware Description Languages (VHDL, Verilog, Verilog A and AMS, SystemC) for modeling modern, complex integrated circuits in mixed circuit environment such as:
SAR and Sigma-Delta ADC's
DAC converters with SPI
Digital power ICs with I2C and PM bus
Digital filters & Microcontrollers (PIC, AVR, 8051, ARM, XMC, Arduino)
which is not possible with classic Spice Simulators.
With TINA you can also analyze VHDL, Verilog, Verilog A & AMS, SystemC, MCU, SMPS, RF, communication, and optoelectronic circuits; generate and debug MCU code using the integrated flowchart tool; and test microcontroller applications in a mixed circuit environment.
A unique feature of TINA is that you can bring your circuit to life with the optional USB controlled TINALab II and LogiXplorer hardware, which turns your computer into a powerful, multifunction T&M instrument. Electrical engineers will find TINA an easy to use, high performance tool, while educators will welcome its unique features for the training environment.
TINA has large libraries containing Spice models provided by semiconductor manufacturers such as Analog Devices, Texas Instruments, National Semiconductors, and others. You can add more models to these libraries using TINA's intelligent Library Manager whether obtained from manufacturers' CD, downloaded from the Internet or created by yourself.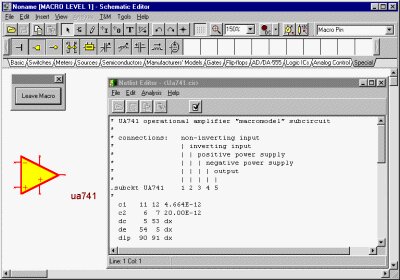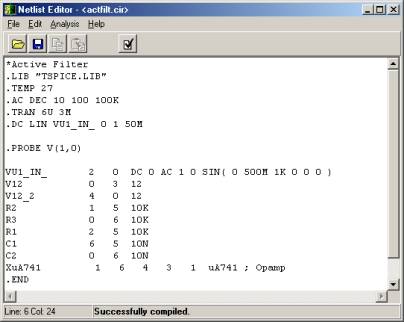 You can add new Spice models to TINA Spice Simulator by browsing manufacturer websites and add models or libraries of interest, using the available tools: the New Macro Wizard and the Library Manager of TINA.
TINA and TINACloud can process encrypted Spice models from Texas Instruments and Infineon Technologies making TINA one of the most powerful Spice Simulators on the market. They also contain a lot of Spice Simulation and Application Circuits and Tutorial Videos with these models.
Tutorial videos:
Adding individual Spice models using the New Micro Wizard:
Adding complete Spice libraries using the Library Manager: